Colourful Houses Print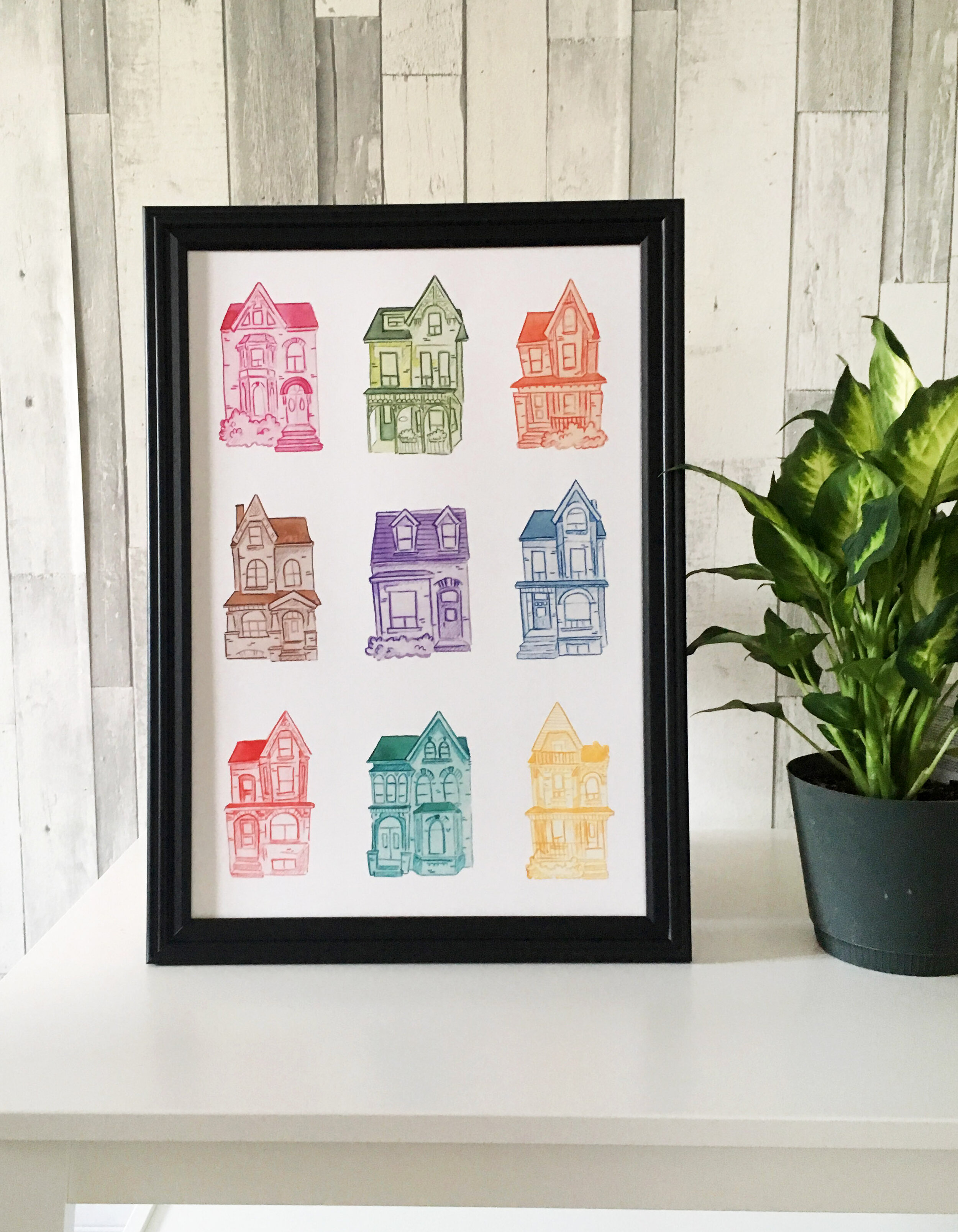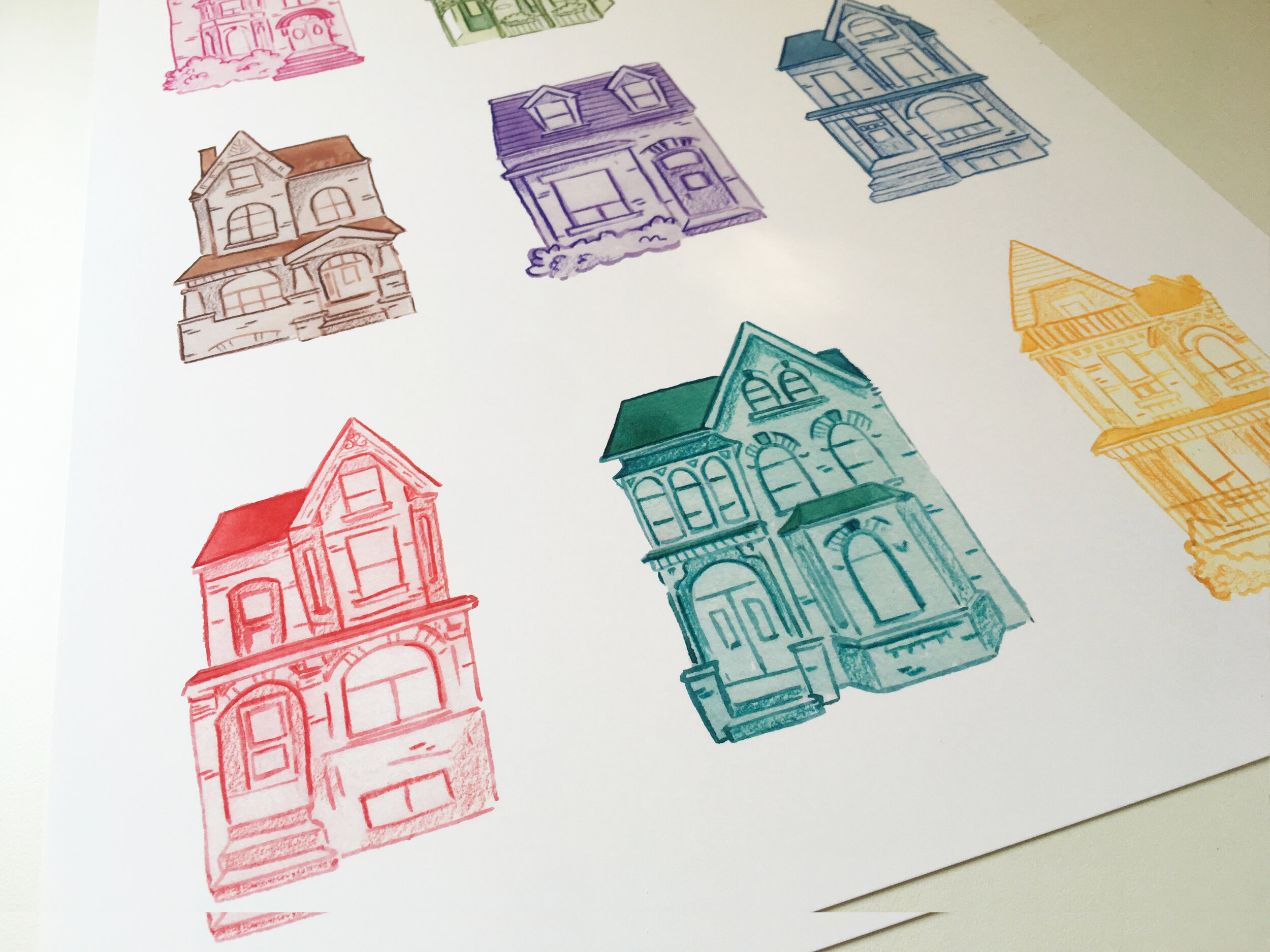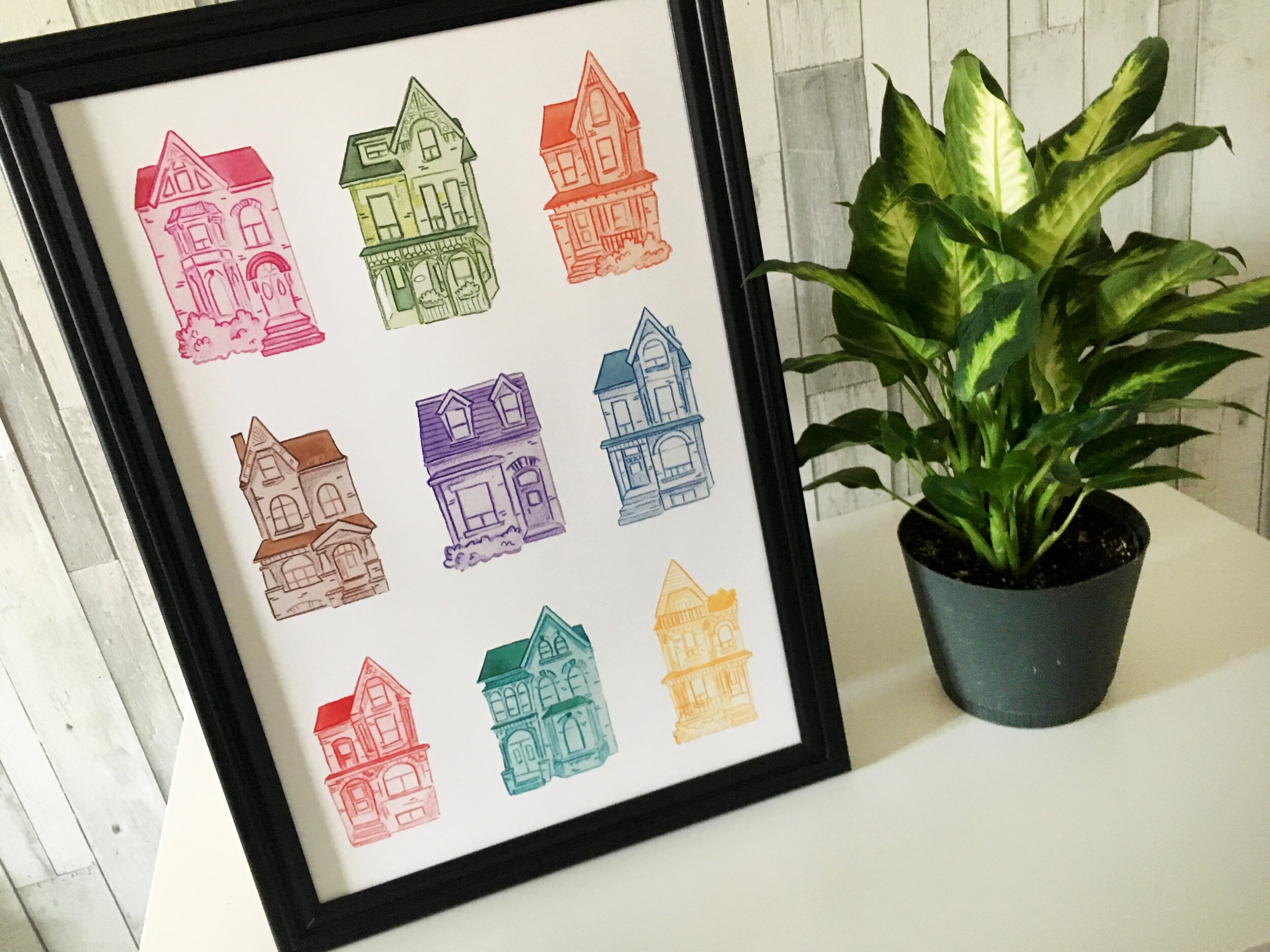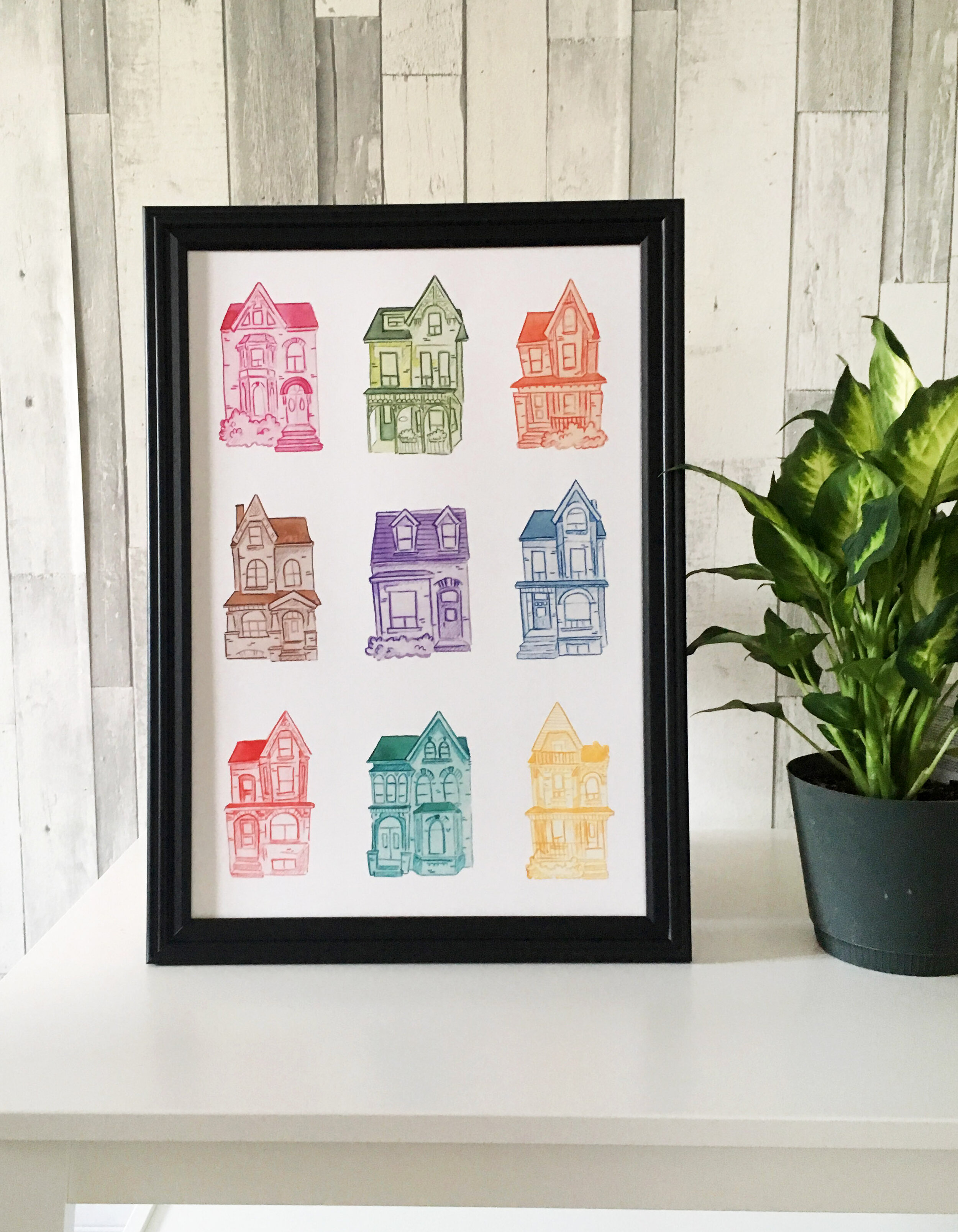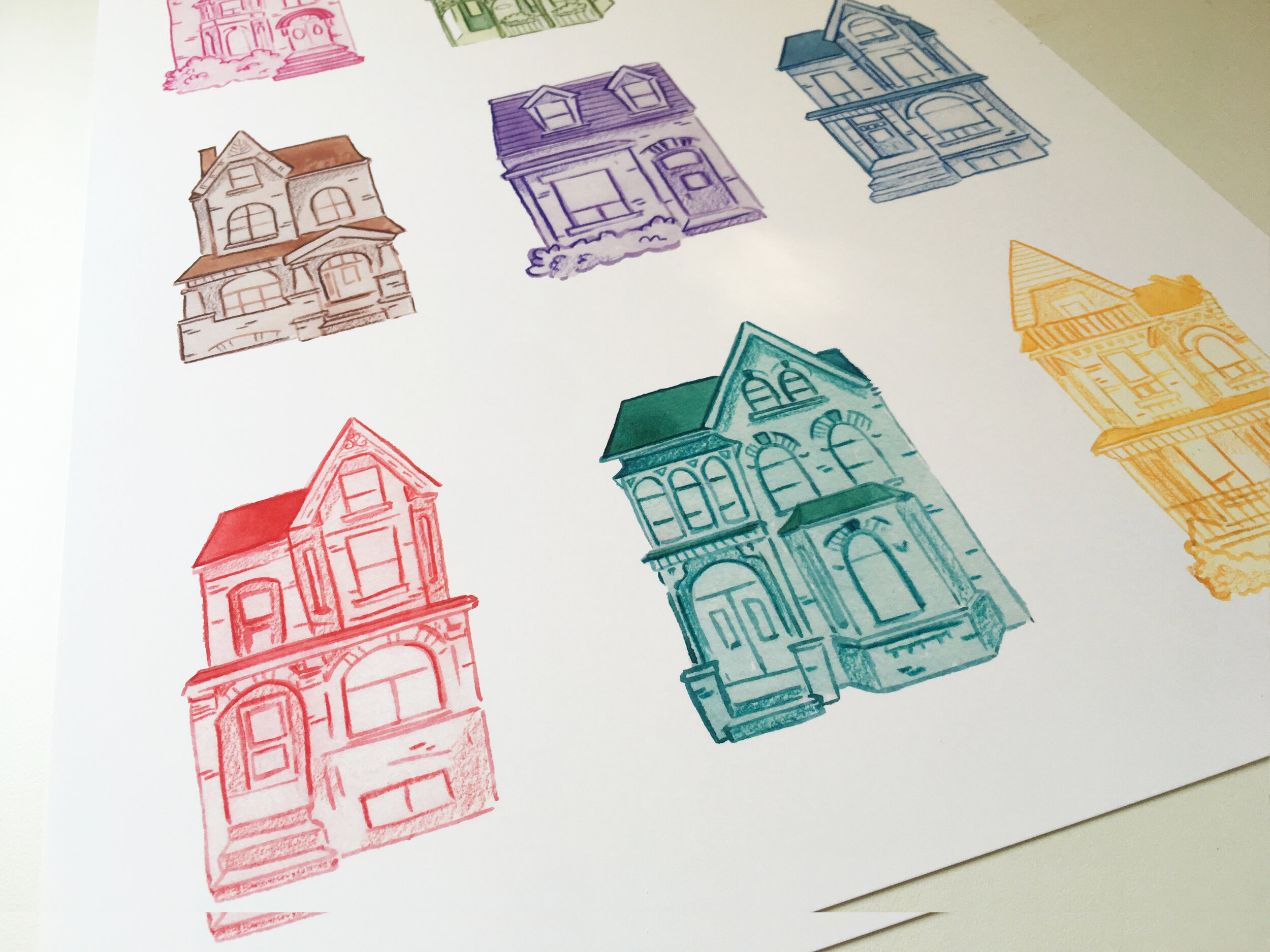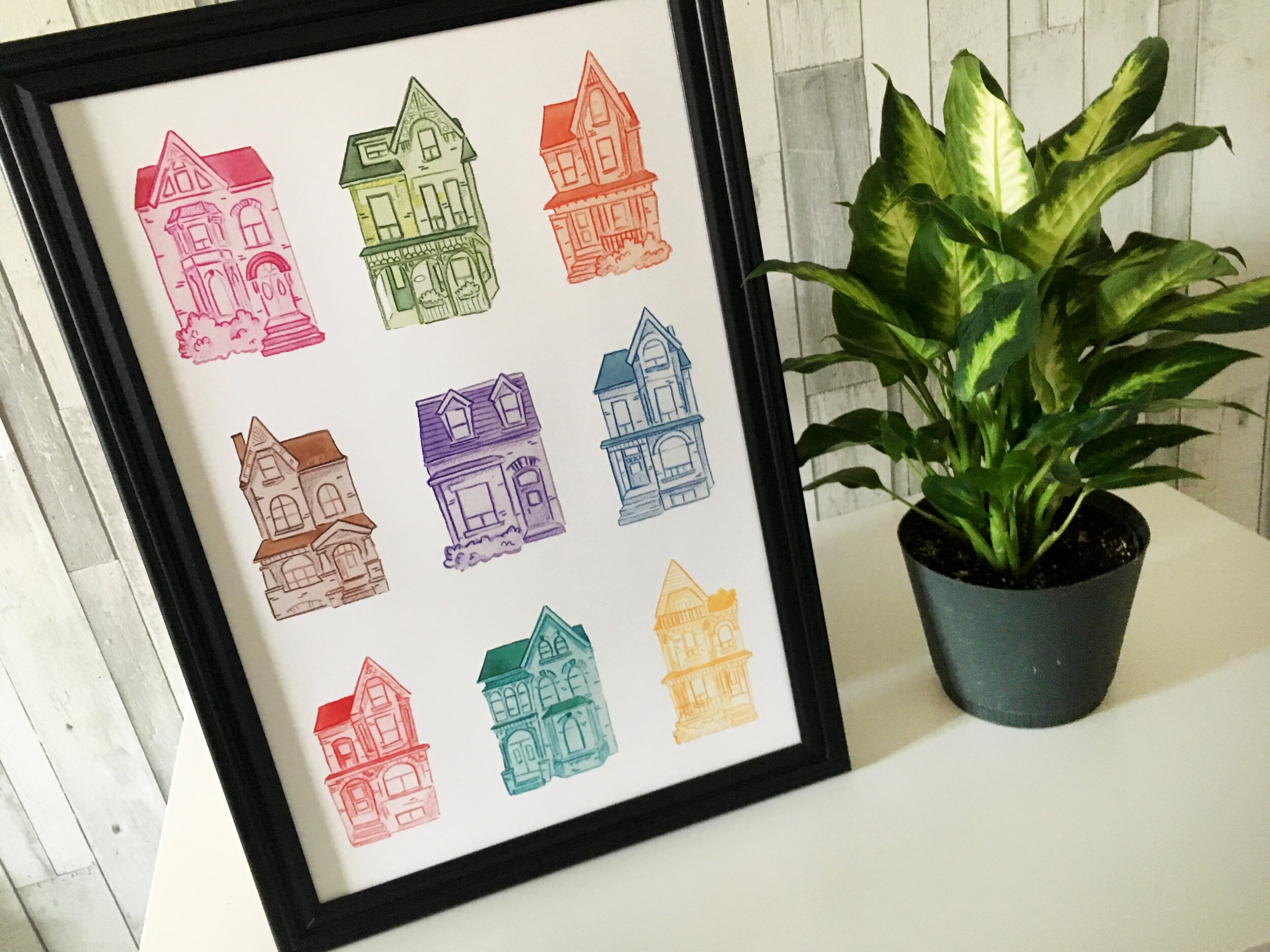 Colourful Houses Print
Designed to show some of my favourite houses tucked away in Toronto's little side streets, this print uses only watercolour and pencil crayon for a fun and playful feel. All of these houses can be found somewhere along the Annex and off side streets around Dundas West.
13x19"

High quality print on archival-quality presentation paper
Sent in an acid-free sleeve in a mailing tube. Frame not included.